"We Are Guest Talk, Free: $10″ is the third annual installment of the 'Weird-Stalk' series.




This year we are throwing an all day nonstop fest from 2pm-10:20pm
w/ over 30 performers being held
@ The Cambridge YMCA Theatre
on Sunday, August 14th, 2011.
The following is an exemplary temporal synthesis of the future in question:
---
10:00 – 10:20PM: FAT WORM OF ERROR
of Western, MA: Fully actualized face melt that's actually better than sitting around and listening to trout mask again f.worms come with costumes and obviously the best and biggest foam hand winner of massachusett's best dang band award. You heard right.

4:00 – 4:10PM: Supremo Puppet Show
the puppet show of the legendary comic strip first appearing in Treemausers Magazine. (Puppets by Kate Lee and Brian S. Ellis)
---
3:55 – 4:00PM: Guerilla Toss
guerillatoss.com

of Boston, MA. Peter and Andy blasting distored sax and drums in Zorn-inspired off-kilter slightly tech'd out in only the right way. RISING STAR ALERT.

---
3:50 – 3:55PM: The Debate
of Boston, MA. Quick Wit Rap-Tastic, Awkward Soother, Muscle Melter. of Cantab Poetry scene and Whitehaus!

---
3:45 – 3:50: Hunnie Bunnies
of Boston, MA. Freaky Bloody Noise from members of moon climb the wall, and doomstar!

.
---
3:40 – 3:45PM: Baby Names
of Boston, MA. ex-Mittens, Andy Menudo, JP Celebrity. Stand-Up Guy, Sit-Down Comedian. He's got you singin along!

.
---
3:35 – 3:40: Melissa Huser
of Boston, MA. Dance of Melissa Huser! Local JP wondrous, sometimes accompanied by the live music of Prince Rama.

---
3:30 – 3:35: POM TEDDY
of Boston. Casey Rocheteau / Morgan Shaker duo. Workers of Whitehaus, French Cops, Peace,Loving etc…

.
---
3:25 – 3:30: Guess
of Minneapolis, MN. Rumor has it Adny will be performing w/ a large dog cage and pounds of vinyl suiting. ex- bipenal octopus.

.
---
3:20 – 3:25: ILLLICH
of Boston, MA. AKA FOOM, Baab Ceegur, Traffic Ent. Released on the great RRR label, complete local legend in very rare solo appearance performing w/ guitars and turntables.

---
3:15 – 3:20: NOT ART
of Cambridge, MA. Infamous conceptual graffiti / video / sound collective. Our local hero weirdos will surely be up to something unexpected.

.
---
3:10 – 3:15PM: Alien Moon Partnership
of Boston, MA via Pennsylvania. Mind and body bending suspense and humor oriented performance art from Anthony Privitera, SMFA student, and housemate at the famous Muthership collective in JP.

It is a miracle you are standing here from Alien Moon Partnership on Vimeo.
.
---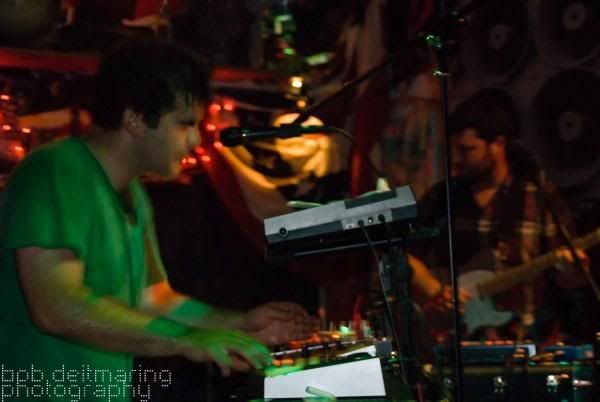 3:05 – 3:10PM: Dinners
of Boston, MA. Jimmy of Breakfast of Champs, Whitehaus Family Record, Turtle Ambulance, and many a bluegrass holler session. The scientist will be whipping up display of spinning lights and sounds for you to dine upon!

.
---
3:00 – 3:05PM: Peace, Loving
of Boston, MA: 'Peace, Loving' is a New England experiential sound-sculpture + movement-"jazz" band. 'Peace, Loving' has composed and performed for aromatics, dances for handheld cassette players; worked as set designers, video artists, performance poets, instrument builders, venue/label operators, promoters, gardeners, cheesemongers etc. They have been known to rotate cast in order to perform and tour as often as possible.
---
METAL AND GLASS ENSEMBLE
of Boston, MA: Metal & Glass Ensemble is a Boston-based improvisational group with a rotating membership who create acoustic drone-based music with bowed cymbals and other metal objects, and glasses tuned to a just-intoned 23-note octave.

---
INSTALLATION: SHANE MYRBECK / EMILY SHISKO
of Dennisport, MA: Shane Myrbeck is an acoustics consultant with Arup in San Francisco. While at Arup, he has worked on a wide variety of projects addressing sound in both the built and natural environments. Such projects could involve qualitative room acoustics, noise/vibration control, audiovisual systems design, and design of soundscapes and sound art installations. Before joining Arup, he worked as a freelance recording engineer in Boston, where he was a co-founder/artist with the Whitehaus Family Record, a performing arts collaborative there. Shane has an MS in acoustics from Rensselaer Polytechnic Institute.
Shane co-leads the TenderNoise project.
Emily Shisko: of Long Beach, California (bio soon)