you can stay up late / you can wake up early.
WHOOOOOOOAAAAAA.
How could you miss this?
All your favorites.
"BE AWESOME."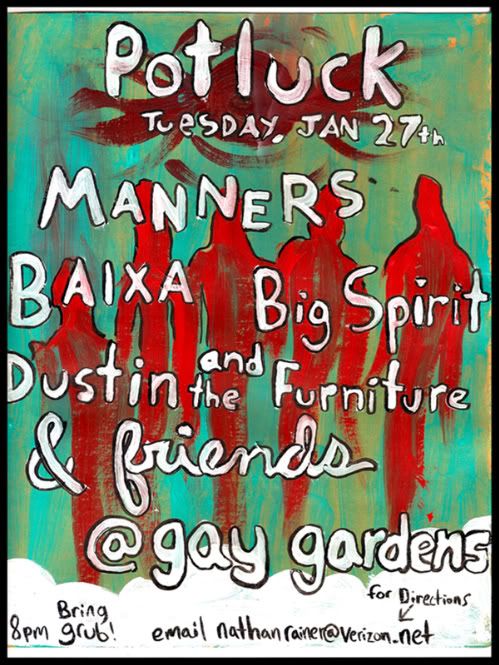 I heard a rumor
Gracious Calamity might be playing at Gay Gardens as well.
I heard a rumor
the concert will go to "sun up." Which is probably a lie.
I heard a rumor
(see top)